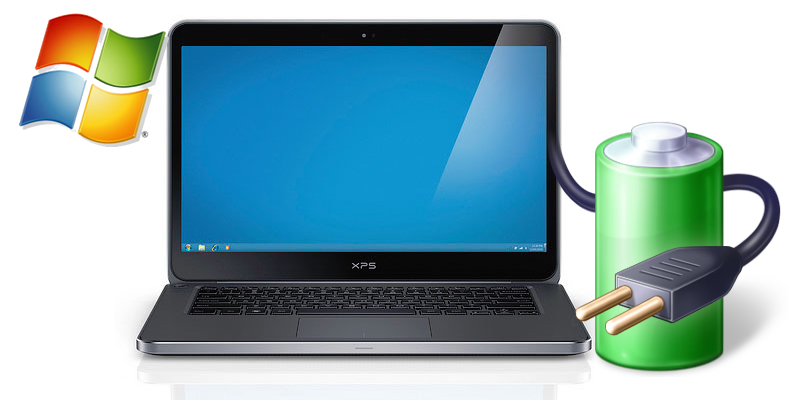 Laptops are well-admired as it can be carried anywhere comfortably. For all the laptop proprietors battery life is an essential element. Without a durable battery, laptops cannot perform the work as desired. You can consider battery as the health of laptop and focus on making it continuing and durable.
The duration of laptop battery depends on many things which include charging cycle, the temperature of the battery, the approach and frequency of convention. Besides, the longer of charging and battery consumption leads to quicker the battery also thirsty. This might be due to the temperature of the battery which gets higher while charging or using it for long periods.
Follow these effective tips to make your laptop battery durable:
Always activate your laptop battery Eco mode or Saver mode
Almost in every battery Eco mode or saver mode engages maximum, automatic updates to extend usable battery life. The saved provide definitely regulate setting of laptop and relocate components into low power states, helping you allocate the remaining juice longer and durable.
When you turn on your laptop on the automatic battery saver tool, there still will appear lots of steps to take use sparingly with better competence. You can do this turning off undesired devices, regulate setting to decrease power usages, shutting down an unnecessary application and procedures and adjust the actions to use limited power.
Better keep your laptop on hibernate mode instead of sleep mode
To make you laptop durable one of the effective ways is to keep it in hibernate mode instead of sleep mode. Within Sleep mode or Stand By Mode, the laptop will turn the hard drive and screen, but the memory will remain active at the time the CPU slows down. So, hibernate is far more reliable and better as the laptop consumes the present state and will shut it down totally by saving the power.
Plugin when possible
One of the best ways to make your laptop ready for the task is plugging it into AC channel when possible. In completely charged laptops, you can surely do your work properly and there will be more probability of completing your task on time. However, there might be a common myth that leaving the system plugged into AC power incessantly overcharges the life of laptop battery.
Do not activate unused devices and ports
One of the easiest ways to decrease power utilization is by turning stuff on. Most of the components in your laptop should function, but that does not mean you should always on all the components each and every time. You can initiate it by disconnecting all the unnecessary devices such as USB mouse or external drives. After that, turn off the biggest power hogs such as Wi-Fi as well as Bluetooth radios, graphic processor and idle optical device.
You can easily disable idle devices on Windows system by opening up control panel of your system and go to Device Manager. Within Device Manager, individual elements are combined by different groups or categories.
Battery backup
Lastly, the simple approach to assure you have sufficient battery power is by bringing an additional battery either an extra battery or external battery group. The easiest option can be an external battery for the laptop with detachable battery which you can order straight from the company.  You can also swap the old battery for the new now and again while charging and get together charged parts when you anticipate getting far from power means.
To Sum Up,
After purchasing a laptop, proper care might not be given to them and just use it without maintaining. This might consequence in some damages which might affect the lifespan of your battery and its battery. I hope you are now familiar with some effective tips to make the laptop battery durable. If you think some points are missing you can add the points in the comments.